Hello Everyone. Those who are not in the contest can post their predictions. The contestants predictions will be given within the given time. For any inquiries you can always contact me at lb@pro-ace-predictions.co.uk or through the button with an envelope on your right. Thanks LB
🇮🇳Tamil Nadu Premier League🇮🇳

Dindigul Dragons v Ruby Trichy Warriors *Match 20* 🕥10:45 GMT+1🕥
Match Starts in
Time for contestants to submit their predictions
Chepauk Super Gillies v Madurai Panthers *Match 21* 🕝14:45 GMT+1🕝
Match Starts in
Time for contestants to submit their predictions
🏴󠁧󠁢󠁥󠁮󠁧󠁿Vitality T20 Blast🏴󠁧󠁢󠁥󠁮󠁧󠁿

Gloucestershire v Essex (North Group) *Match 52* 🕖19:00 GMT+1🕖
🇳🇱🇦🇪Twenty20 International🇮🇳
Netherlands v United Arab Emirates *1st T20* 🕒15:00 GMT+1🕒
West Indies v India *1st T20* 🕞15:30 GMT+1🕞
✍️My prediction will be posted here✍️
---
Dindigul Dragons v Ruby Trichy Warriors
*Match 20*
There is no doubt that the Didingul Dragons have quite performed well to be the team which has not yet been beaten this season so far. Ashwin certainly has been a quite inspiration for all the team mates and it should carry on as the same. The Trichy Warriors do stand in a less chance to win this game, but again this is TNPL after all, full of surprises isn't it? Lets say that the Didingul do need to bag this win to make sure they keep up on the top as they been doing it so far. Their bowling has been quite outstanding and if they can tinker the batting side a bit more they might good run rate to keep up with the CSG. Lets see what this match can really bring to us. Trading is recommended.
♠Didingul Dragons will win the match♠
Chepauk Super Gillies v Madurai Panthers
*Match 21*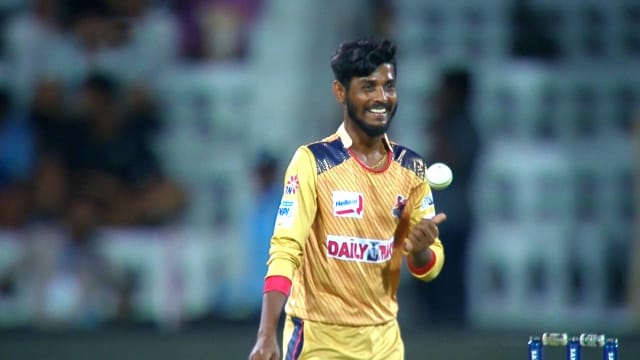 Both of these teams come to this match from a win on yesterday's double header. But its Chepauk who stand at the chances to win this encounter with the Panthers as they have been much more consistent than their opponent and that will give them the boost. It might be not an easy match, both of them have set high score yesterday, showing their superb batting skills. But If Chepauk Super Gillies wants to keep their place then they should be winning this match. Trading is highly recommended as this could turn out an interesting match.
♠Chepauk Super Gillies will win the match♠
🤞

Good Luck Fingers Crossed

🤞
Recommend us @ Disqus by clicking the heart bellow just before the comment box
PLEASE DO NOT POST IN THE COMMENTS THE BELLOW
THANK YOU FOR YOUR COOPERATION!